July 26, 2020
A Message From NOLA-PS Superintendent Dr. Henderson Lewis, Jr.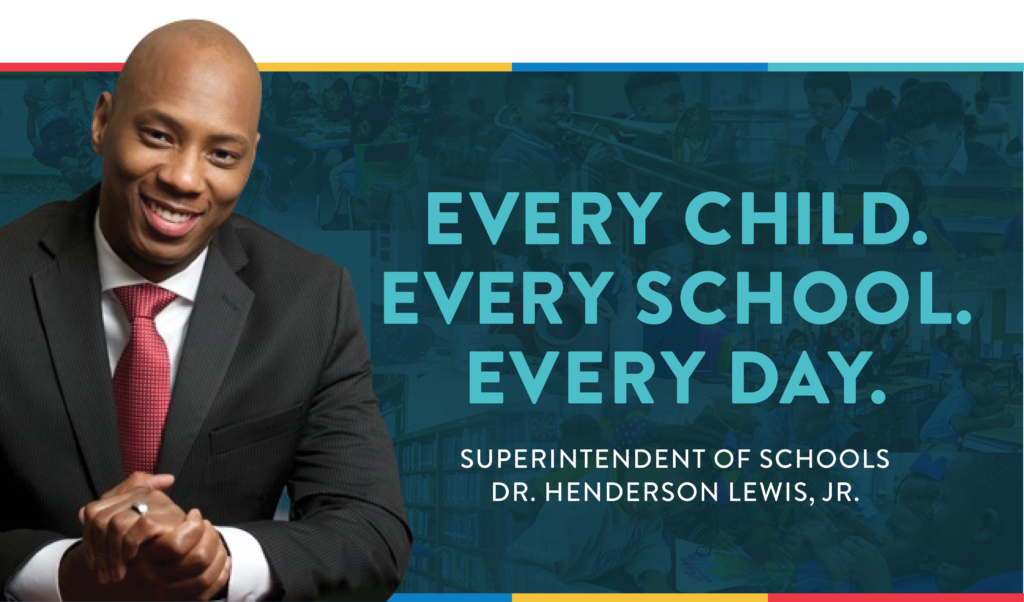 INSIDE NOLA PUBLIC SCHOOLS
July 26, 2020
Dear Members of the NOLA-PS Community,
One thing about this year that is for certain, is that it has been filled with uncertainty. But despite the unprecedented challenges that we have faced, our community has come together to support one another throughout this pandemic. Now, as students prepare for school to begin in August, we are asking for our community to come together once more.
When we released our "Roadmap to Reopening" in early July, we did so with the well-being of all of all of our students, teachers, staff and families in mind. Our plan was developed with evolving health data in mind, prioritizing in-person learning, while providing the flexibility needed to quickly pivot to remote learning should the need arise.
On Tuesday, we announced that all NOLA Public Schools will start the school year with distance learning, with a goal of getting kids back into classrooms after Labor Day. With positive cases of COVID-19 on the rise, distance learning is the best way to start the school year and give our community a chance to get back on track. As a father and an educator, please know this decision was not made lightly. It was a difficult choice that I know will ease the minds of some, and create new challenges for others – but it is necessary for the well-being of our students, teachers and families.
What happens next is up to all of us. We're relying on every member of our community to do their part by taking these simple steps:
* Mask up
* Wash your hands
* Socially distance when possible
* Stay home if you are feeling sick
* Limit social gatherings
Taking these steps is essential to returning our students and teachers to the classroom. But this will only work if we do this together. To help make sure everyone knows how they can help do their part to get NOLA back on track during this time, we've partnered with Mayor LaToya Cantrell and local radio stations, to launch the "Mask Up For Our Kids" PSA campaign encouraging all members of the NOLA community to wear a mask or face covering and practice social distancing whenever possible.
Over the next month, we'll continue doing everything possible to ensure that when students return to classrooms, all of our schools will have the resources they need to help stop the spread of COVID-19 and keep students and teachers healthy. In fact, earlier this week, NOLA-PS began distributing kits with thousands of critical supplies and PPE for all of our schools. We will continue distributing:
* Disposable and Reusable face masks
* Face Shields
* Nitrile Gloves
* Hand Sanitizer and Hand Sanitizer Stations
* No Touch Thermometers
* Thermal-insulated food storage bags
* Disinfectants
Returning to school won't be easy, but it must become our city's top priority. The days, weeks and months ahead may be some of the most challenging in our lifetimes. But we are New Orleanians. We are tough. We are resilient. And we work together. We've been through tragedy and bounced back - and I know we will emerge from this stronger than ever before.
Together, we can do this.
Dr. Henderson Lewis, Jr.,
NOLA-PS Superintendent of Schools